Adverteren op Kitehigh.nl
Wie zijn wij?
Kitehigh.nl is sinds de lancering in 2003 uitgegroeid een van de grootste kitesurf-communties van de Benelux. Het is een door gebruikers gedreven website waar ervaringen, nieuws, foto's, video's, informatie over locaties en allerlei andere aspecten van de sport met elkaar gedeeld worden. Hierdoor is een rijke bron met informatie ontstaan waar bijna alles van de kitesurfsport terug te vinden is of een vraag over gesteld kan worden.
Banners
Op kitehigh.nl hebben we 2 vaste banners die op elke pagina vertoond worden:
Top-Banner: 728x90 pixels
Side-Banner: 160x600 pixels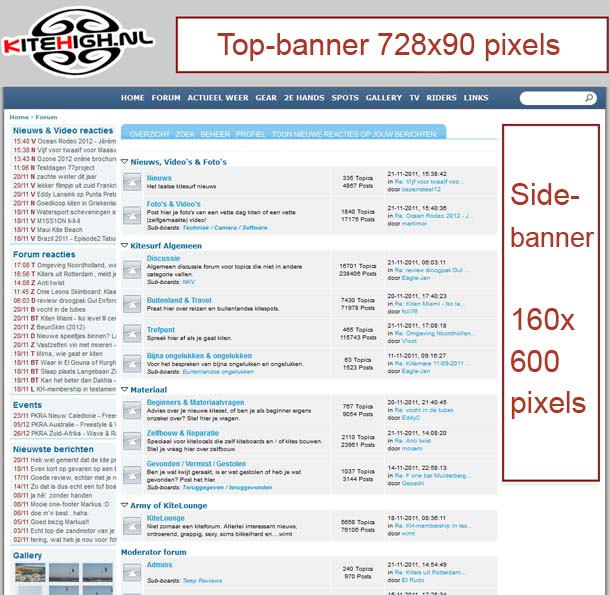 Advertorials
Het is mogelijk om hiervoor een normaal forum topic te gebruiken of om een sticky nieuws-item te nemen die met foto op de voorpagina verschijnt zoals in het voorbeeld hiernaast.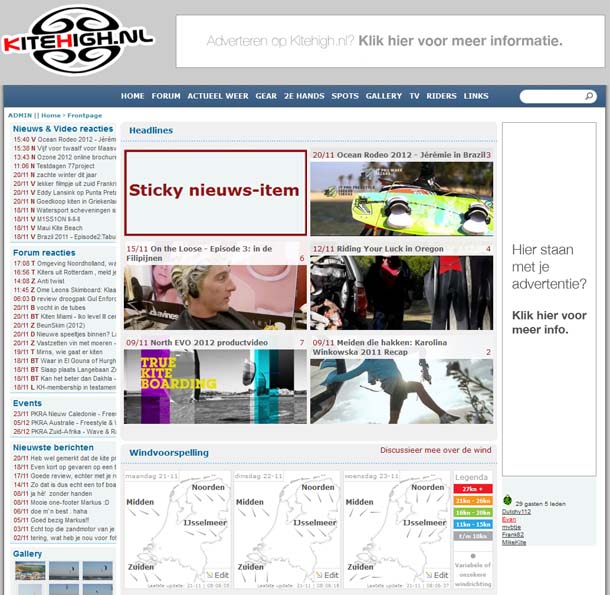 Adverteren
Evan Kruger
T: 0640997869
skype: evan_kruger_kh
Email:
evan@kitehigh.nl
101 gasten 0 leden